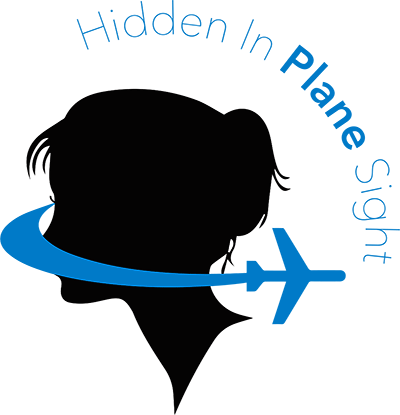 Contact: Molly Sheerer 202-550-5520
Washington, DC (June 1, 2015) – The Association of Flight Attendants-CWA (AFA) calls on the aviation industry to join forces to abolish human trafficking on our planes. The union is raising awareness and calling for mandatory training for all Flight Attendants to recognize and report human trafficking.
As the world's largest flight attendant union, AFA is speaking out for Flight Attendants everywhere who have the ability to make a major impact in combating this heinous crime.
"There are 4 million innocent victims who are trafficked world-wide each year, and many of those victims are transported on our planes," said AFA International President Sara Nelson. "Recently I spoke with a human trafficking victim about her journey to a hidden dungeon. Alicia Kozakiewicz's abductor stopped for a moment to pay a toll and she had hope for just a second. As tears streamed down her face, she begged with her eyes to be recognized and saved. But no recognition came and Alicia journeyed on to incredible torture and pain. I can't help but wonder how many times I may have been working a flight when someone needed me to recognize them. To save them from pain."
"Many Flight Attendants have spent sleepless nights after having witnessed something that just didn't feel right on their flight, but without the proper tools to act," Nelson explained. "No more. As aviation's first responders we are charged with the safety, health and security of the passengers in our care. Traffickers steal lives. But for a window of time, we can see it, report it and law enforcement can bring justice. This crime is happening right in front of us. If we fail to act, we are accepting modern day slavery."
The infrastructure and training mechanisms are already in place through the Department of Transportation's Blue Lightning Initiative, launched two years ago on June 6, 2013. Blue Lightning teaches airline personnel about common circumstances with human trafficking in order to recognize and report these instances to law enforcement for swift action.
"We need all of our airlines participating in Blue Lightning," said Nelson. "Everyone immediately recognizes the horror of human trafficking, but we must turn our outrage into concrete action to stop it. We're asking Congress to help us do just that. With the tools already in place and a massive network of trained Eyes in the Skies we can make an immediate difference through U.S. aviation. We have the potential to save millions of lives and stop the $32 billion dollar business built on exploitation of innocents."
To pledge your support and learn more, visit: hiddeninplanesight.org.
# # #
The Association of Flight Attendants is the world's largest Flight Attendant union. Focused 100 percent on Flight Attendant issues, AFA has been the leader in advancing the Flight Attendant profession for 67 years. Serving as the voice for Flight Attendants in the workplace, in the aviation industry, in the media and on Capitol Hill, AFA has transformed the Flight Attendant profession by raising wages, benefits and working conditions. Nearly 50,000 Flight Attendants come together to form AFA, part of the 700,000-member strong Communications Workers of America (CWA), AFL-CIO. Visit us at afacwa.org.